Who We Are
---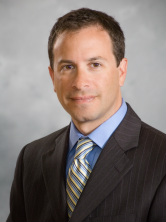 Noel Z. Golden, Juris Doctor (LLB)
Founding Partner

Noel Golden is the founding partner of the Golden Advisory Group and is a former partner and regional leader of the Wealth Management practice of Canada's largest law firm, Borden Ladner Gervais LLP (
www.blg.com
). Noel has over 20 years of experience as a licensed, practicing lawyer and business advisor. With his current focus, Noel advises family enterprises, private companies and their stakeholders on all aspects of succession and transition, corporate and family governance, strategic planning, wealth management, wills, estates and trusts planning and other commercial matters. Noel also oversees the operation of his own family enterprises in the real estate and long term personal care/nursing home industries.
Noel's dedication to professional excellence led him to complete the Family Enterprise Advisor program through the Business Families Centre at UBC Sauder School of Business (
www.sauder.ubc.ca/Programs/Business_Families_Centre
). As a result of his desire to always be on the leading edge of the family enterprise advisory world, he is an active participant in multiple peer advisory groups, meeting regularly with professionals from other disciplines and business owners to share knowledge and leading academic and practical developments in the family enterprise and business fields.
Noel is frequently sought out as a speaker, lecturer and panel participant in the area of family enterprise advising for both academic institutions as well as leading industry associations. He is an instructor in the Family Enterprise Advisor program at UBC Sauder School of Business, Business Families Centre (
http://www.sauder.ubc.ca/Programs/Business_Families_Centre/Programs_for_Advisors/Instructors
) and is often interviewed by the media to provide comment for publications and articles in the family enterprise realm.
Noel's current appointments include the Professional Advisory Committee of the Business Families Centre at the Sauder School of Business and the Independent Advisory Board of one of British Columbia's largest privately held operating companies. Noel is also a past recipient of Business in Vancouver's "Top 40 under 40" award.
---
Community Support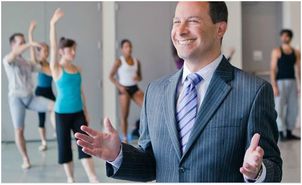 Noel is also an avid supporter of the arts, having served on the board and as President and Chair of Ballet British Columbia (BBC) (
www.balletbc.com
) for many years. During his time with BBC, Noel's vision and tireless work had great influence on the company's successes of the time, significantly increasing revenue, numbers of performances and community outreach programs. After his term on the Board concluded, Noel has continued to stay involved with BBC and support them with pro-bono advice and guidance.
Read further details in:
BLG Alumni Newsletter - Fall 2011
http://www.blg.com/en/home/publications/Documents/publication_1952.pdf
---
What Our Clients Say About Us
Over the years, clients have expressed many positive sentiments in relation to the work that Noel has done with them. Those personal comments are a testament to the personal service, dedication and professional excellence that Noel brings to his work and clients. Some of the expressions of gratitude and encouraging comments that Noel has received include:
"Noel has proven himself 'Golden' once again. Thanks for all the help on this project." - Senior counsel, International Sporting Event Organizing Committee

". . . you accomplished more in your one call with [the opposing party] than what [the Toronto lawyers] said was even possibe to achieve." - Entrepreneur

"Hi Noel, Thank you for the meeting today. I must say you are very astute at hearing what has been said and knowing exactly what points to comment on, no matter how subtly they might have been brought up. It is very much appreciated and I think it goes a long way with the executives." - Family Enterprise Matriarch

"Noel, Thank you so much for all your support over the past year . . . Your perspective is always valuable" - Executive Director, Academic Institution

"Thanks Noel for your guidance through this. . . the vendors provided plenty of challenges not seen since a law school final exam." - Senior Counsel, Crown Corporation

"Noel, You went way above the call of duty in helping me figure a way through the [x] contract - thank you! . . . I really appreciate that - I would have signed my life away without you." - Entrepreneur

"Noel, Just a quick note to say thank you for everything over my years at [company x] from answering all of my pesky questions . . . to teaching me how to be a great drafter and for your mentorship in my early years . . . Most importantly thank you for your sense of humor. It was a pleasure to work with you" - Mentored Associate

"Dear Noel, Thank you so much for everything that you do during the year to make our lives easier - greatly appreciated." - Family Office Chartered Accountant

"In doing a bit of research on you and your accomplishments, I came across an article you wrote about family businesses. Coincidentally, your article actually touches upon many issues that are relevant for [x], at the moment, who is in the midst of taking on his family business that was started by his grandmother. Your insight has definitely given [x] some food for thought that he can build on in the near future." - Presentation attendee

Thanks for all your outstanding work on the various issues. We appreciate it." - Senior counsel, International Company

"Noel, I would like to take this opportunity to thank you for all the work you did regarding my case. . . As you know this 'matter' caused me much grief and being able to put my trust in your hands helped to alleviate much of the stress. The care and professionalism that you showed made things manageable and I knew from the onset that I was dealing with someone that I could trust and confide in. . . I am truly grateful for your efforts and compassion in putting this ordeal behind me." - Individual client

"We very much appreciate all your hard work, efforts, long hours, and dedication to our project. It has been a huge part of the success of the project to date." - Project Director, Public Utility

"Hi Noel, On behalf of my whole family I would like to thank you for all the work you did on Friday and the months prior. Without your guidance we would not have been able to reach an agreement so painlessly. Personally, I feel great relief that these matters were agreed upon while I am still here." - Family Enterprise Founder

---
© 2015 Golden Advisory Group Law Corporation. All rights reserved.