Our Approach
---
Advisory Approach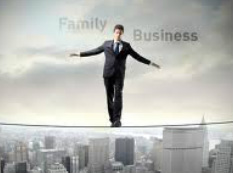 The majority of businesses in Canada are family owned, whether directly or indirectly, and are significant drivers of the Canadian economy. Given current Canadian demographics, many of these businesses will soon be facing a succession or transition event and it's no secret that the odds of successfully transitioning are not favourable. The Golden Advisory Group recognizes the issues that are unique to family enterprises and understands the inter-personal dynamics that present inherent challenges for families in business that can impede a successful transition.
---
While traditional legal documents are essential tools for working with family enterprises and the families behind those businesses, classic top-down and/or tax-driven decision making often fails to achieve desired results. Simply creating the most effective tax and legal structure may be of little value if the business does not survive for the owners to realize the intended benefits of that structure. The Golden Advisory Group assists its clients to move beyond traditional planning and decision making approaches, recognizing the interplay between the business and the family.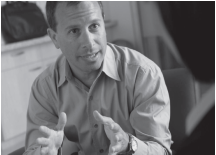 Critical to the planning process is the need for effective communication among all key stakeholders. By working to establish a forum for open dialogue, realizing consensus driven decisions becomes possible. Ensuring buy-in from all stakeholders involved in the business (especially the next generation) can go a long way to beating the odds and achieving a smooth and successful succession.
---
Multi-Disciplinary Affiliations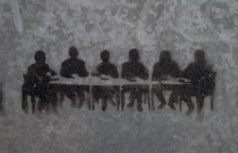 The Golden Advisory Group has a network of affiliations with accountants, bankers, family facilitators, investment counsellors and other professionals with whom we work. Where our clients require advice from other professional disciplines, we can access and manage the resources of our advisor affiliates on behalf of our clients. In addition, we regularly work with our clients' existing internal and external advisors to ensure that historical and institutional knowledge that resides with those advisors is captured and leveraged in the most efficient manner.
---
Our involvement can range from simply introducing one or more of our advisor affiliates to our clients all the way up to actively managing teams of advisors for specific projects (ie. sale transactions) that may include both existing and new advisors. No matter what end of the spectrum, a managed multi-disciplinary approach can ensure a seamless, efficient and comprehensive service offering for clients. Having the Golden Advisory Group manage these arrangements and serve as the chief point of contact will minimize disruption to our clients and their business, ensure consistency and sharing of relevant information, drive innovative solutions and ultimately create process efficiencies.

---
© 2015 Golden Advisory Group Law Corporation. All rights reserved.